The Country's Only
Flat-Fee Exclusive
Buyer's Agency & Mortgage Company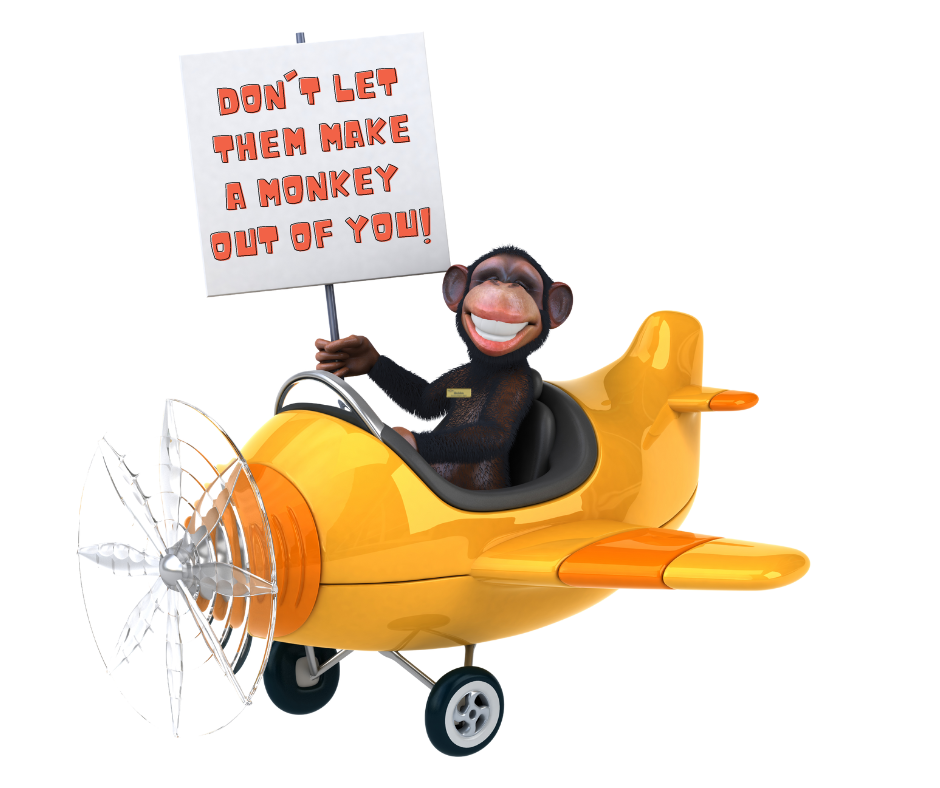 It's our job to help you find, buy and finance the home of your choice at the lowest possible price and with the best terms. From flat-fee, to full service, to a la carte and wholesale interest rates —we can provide you with the services you need. No monkey business.
Serving home buyers in Dallas and Houston and borrowers across the state of Texas.
We Put You First.
Always. All Ways.
HelpUBuy America's agents have a legal obligation to act solely in your best interest. It's called a fiduciary duty. When you buy a home or take a loan through us, we accept the responsibility to act in your best interest at ALL times. 
Exclusive Buyer's Agents
In a landscape where the home buyer is at a disadvantage by default, we're here to go to bat for you. Our agents represent you, the buyer. We never act as a dual agent or an intermediary, which means there will never be a conflict of interest that might jeopardize your negotiating position. We fight to get you the lowest sales price and best terms while minimizing your risk.
Your mortgage fiduciary
Have you heard horror stories about what can happen when the person you count on for mortgage advice turns out to be looking out for their interests over yours? We act as your fiduciary, which means we accept the legal responsibility of putting your interests above our own. We shop over 80 wholesale lenders to find you the best possible rate and lowest closing costs.
We protect you from bad lenders, agents, inspectors and sometimes from yourself.
Our job is to help you avoid costly mistakes when you buy a home. That means we will make sure your lender, title company, inspector, and appraiser treat you fairly. We'll help you pick a floor plan that not only works for your family but will also appeal to the largest pool of buyers when it's time to sell. If we think you're heading down the wrong path we'll say so. We'll point out the positives and negatives of each home to help you make an informed decision, and we'll help you formulate a negotiating strategy. We won't try to sell you a higher priced home to pad our commission, and we'll help you find the most cost-effective and suitable loan for your individual circumstances. You simply will not find a real estate agency more committed to home buyers and borrowers than us. 
Buy your way
As your fiduciary, we have only your best interest in mind and will work the way that best works for you. If you're a buyer that doesn't need to tour many homes, our flat-fee program allows you to receive a rebate at closing to use toward your closing costs, moving expenses, furniture…whatever you need! On the other hand, first-timers and buyers who need more time and attention often prefer our all-inclusive full service program. Use our expert home buying services, our mortgage services, or both! Whichever program you use, you'll receive the highest quality buyer representation available – anywhere!
No restrictive contract
Unlike most real estate agencies, we don't need to threaten our buyers to remain loyal to us. That's why we don't ask you to sign a lengthy, restrictive, long-term Buyer's Representation Agreement. In fact, our agreement reads more like a disclosure. Our clients stay with us because we are great at our job! We know construction and can spot defects in a property before you waste money on a home inspection. We are expert negotiators and provide an unmatched level of service. Threatening to sue a buyer if they don't use us to buy a house is not the way we do business. If you don't like us, you can walk away without obligation or fear of retribution. If we don't like you, we'll cut you loose rather than neglect you and hope you go away on your own. HelpUBuy America is all about honesty, integrity, and competence.
one-on-one dedicated service
Working with us means you get your very own dedicated agent, not a member of an inefficient, error-prone real estate team. Your file won't be passed on to an admin or long distance transaction coordinator who is neither licensed nor knowledgeable about Texas real estate. Instead, your EBA will be your point of contact from start to finish. No admins. No undertrained agents. No opportunity for things to fall through the cracks.
Bonuses and incentives
It's common for sellers, builders, home warranty companies, and others to offer buyer's agents enormous bonuses as an added incentive to sell their property or to sign up for their service. That's good for the agent but horrible for the buyer. HelpUBuy America agents don't accept bonuses or sales incentives, not even a coffee mug. We work for no more & no less than our stated fees. All sales incentives are passed along to our clients. You will never have to worry about us steering you into a home for our financial gain.
your agent for life
We don't go away after closing. We'll be here to help you protest your taxes, file your homestead, eliminate mortgage insurance, refinance, and repair/update your home. And when it's time to sell, we'll be here to help. While we don't represent sellers in the traditional sense, we'll be happy to refer you to a great listing agent. We're here for you. Forever.
WHOLESALE Interest rates
While most lenders build in a 2-3% commission into the price of your loan, we keep it simple and cheap. We start with the lowest wholesale interest rate for which you qualify. Then, we add our low origination fee, which can be paid by you or the lender. That's it!  There's no bait-and-switch pricing or fine print. We earn a low, reasonable commission, and you save thousands of dollars upfront and tens of thousands over the life of your loan.
certified pre-approval letters
With 28 years of homebuying experience, we know how to write approval letters that help you outshine other buyers in a competitive market. A good listing agent will scrutinize a buyer's qualifications before taking a home off the market (as they should!).
We won't issue a pre-approval letter until we are confident your loan will close. We must check your credit, verify your down payment funds and assets, review your employment history and income, and obtain automated and/or manual underwriting approval before we will issue a certified letter. Once issued, we'll sell your qualifications to listing agents who may call to verify your loan status so their seller/clients have more confidence in you as a qualified buyer. And, best of all, you'll have peace of mind knowing your purchase is far less likely to fall apart at the last minute!
Pre-Qualifications with No Credit Check
Want to get the ball rolling without dining your credit? We can do that! Once you complete your application, we can do a free "soft" credit check to see where you stand. Doing so will enable us to tell you how much home you can afford and how to improve your qualifications (if necessary) to qualify for the lowest possible wholesale rate. Then, when the time is right, we'll move forward with the tri-pull credit report, which all lenders require to process your loan.
we're with you from start to finish
We're on it from the time you submit your loan application through funding. No massive call centers with unskilled customer reps who know very little about your loan or transaction. Just us and a licensed, dedicated loan processor, monitoring every step and watching every penny.
We've been in business since long before online reviews were a thing, but now that they are, you'll find many a glowing review of us on Zillow, Trulia, Google, Yelp, HAR, Facebook, and elsewhere. HelpUBuy America has a stellar reputation with the Better Business Bureau, the Texas Real Estate Commission, the National Association of Realtors, the National Association of Exclusive Buyer Agents, and Consumer Advocates in American Real Estate. In addition, HelpUBuy America has been named the best buyer's agency in Texas in 2015, 2016, 2017, and 2018 by Wealth and Financial International Magazine!
Repeat Business or Referrals
Promoting honesty and integrity in real estate and ensuring ALL persons are treated with respect, dignity, and fairness has been the driving force of our company since we opened our doors in 1995.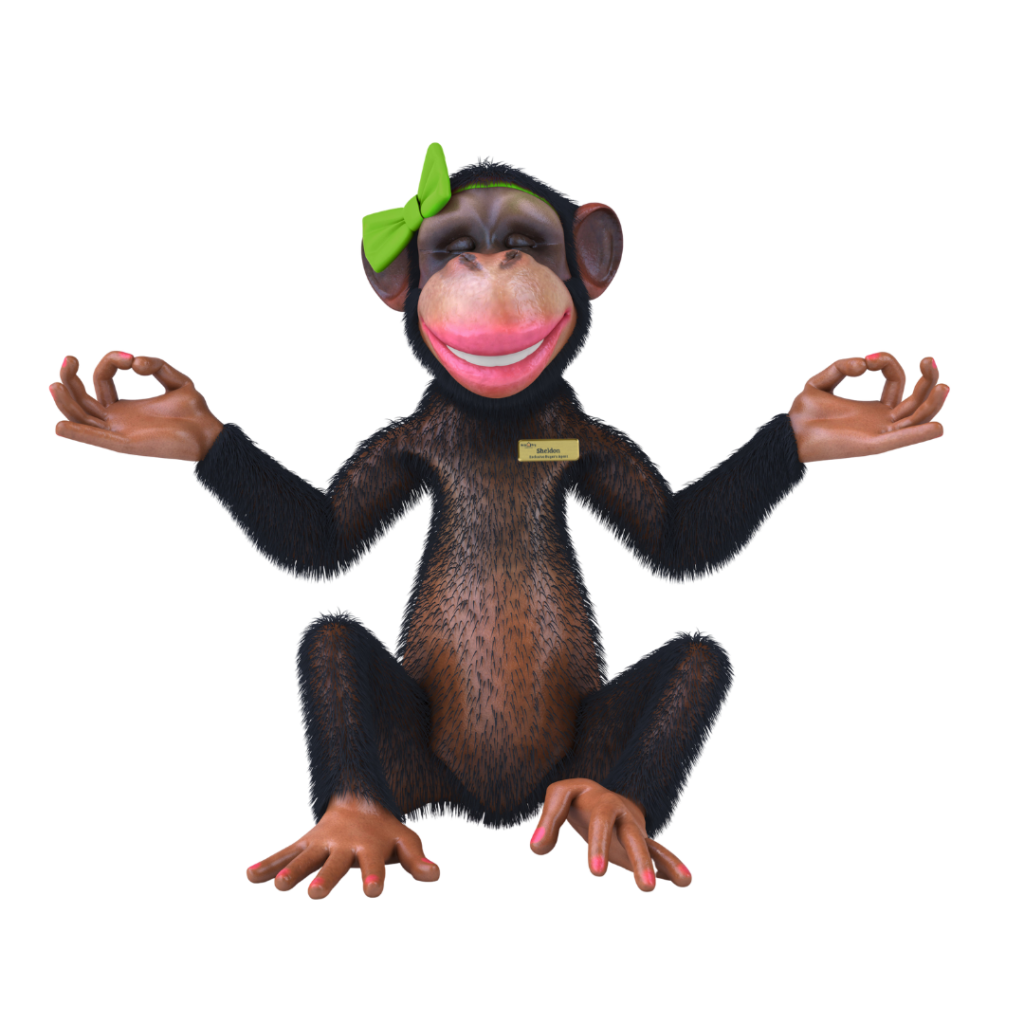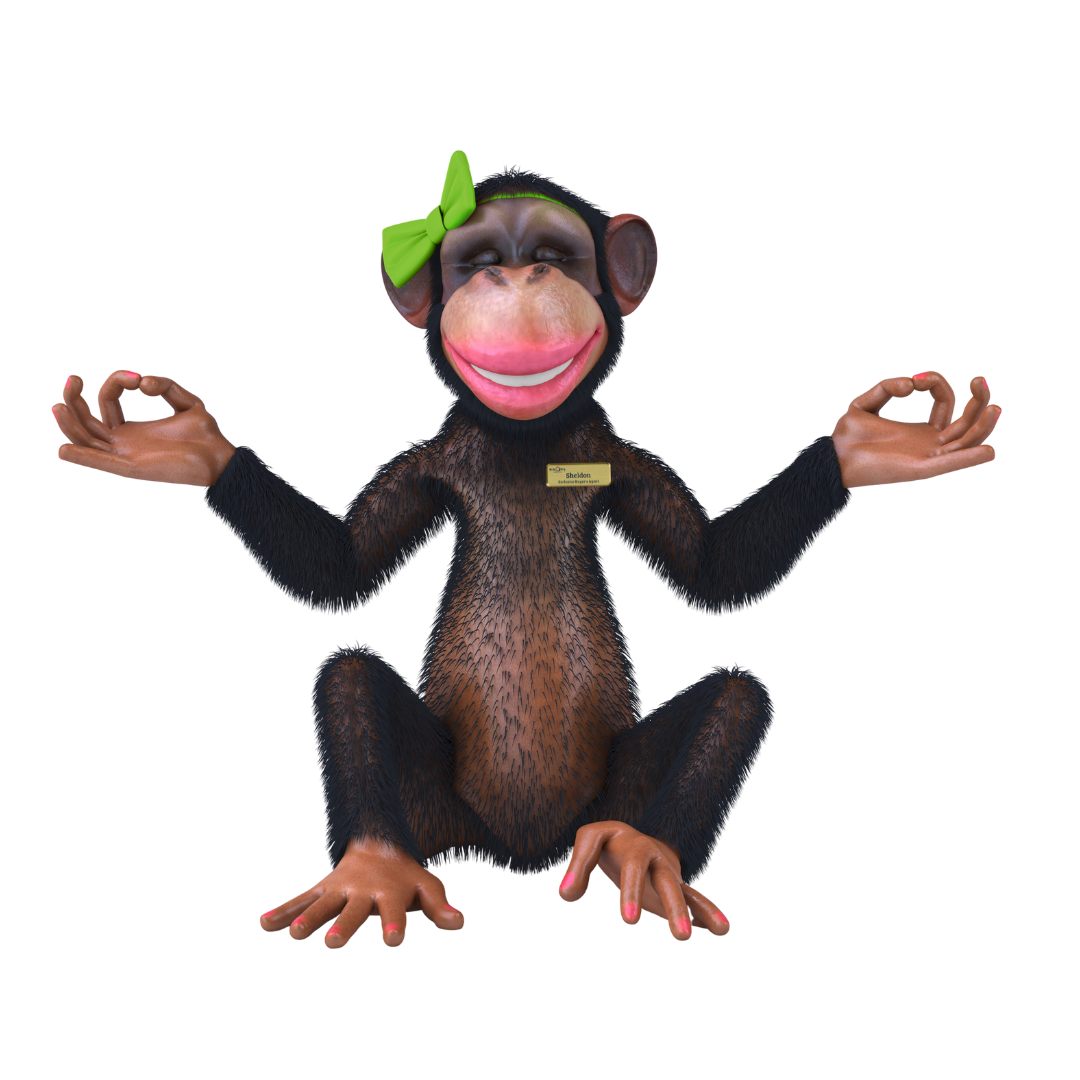 All Sexual Orientations & Identities
All Religions & the Non-Religious
All Abilities & Disabilities
All Political Affiliations
The Importance of Exclusive
Buyer's Agency
The concept of an exclusive Buyer Agency is endorsed by all the consumer good guys like Ralph Nader, Jean Chatzky, and Suze Orman. Even the Department of Justice recommends that buyers hire an Exclusive Buyer's Agent rather than a traditional agent. Choose to work with those who will work with your best interest in mind.
Alysse Musgrave has been helping people buy homes in Dallas for

28

years.
Not once has she represented a seller.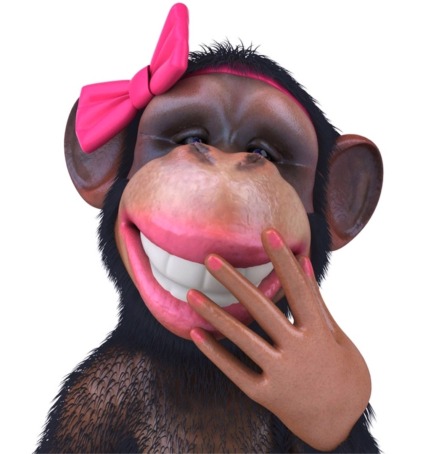 This distinction makes Alysse both an expert and an industry leader in residential real estate. It also guarantees that her clients will never have to worry about a conflict of interest when buying a home. She has their back.
Alysse's unflinching honesty has earned her a stellar reputation with her clients, who love that her standards are frequently higher than their own. Alysse can spot structural issues in minutes and personally foots the bill if a house doesn't appraise or pass inspection.
Whether training new agents or helping a client find their next home, Alysse is uniquely well-versed and utterly committed to providing an exceptional customer experience every single time.
B.S., Texas A&M University – College Station
Sheffield School of Interior Design NYC – Graduate
Zillow Group – Contributing Writer
Best Selling Author of Four (4) Books including the internationally acclaimed and best-selling "Buying a Home: Don't Let Them Make a Monkey Out of You!" now in its 7th edition.
Graduate of the Realtor Institute (GRI), Certified New Home Sales Professional (CSP), Accredited Buyer Representative (ABR), Real Estate Negotiation Expert (RENE), e-Pro
By Best Selling Author and Consumer Advocate Alysse Musgrave
Learn how to buy your next home without getting ripped off! Written as a guide for anyone in the market for a new home, the 7th edition of the best selling "Buying a Home: Don't Let Them Make a Monkey Out of You!" shows you how to avoid the financial traps and pitfalls that the real estate and mortgage industries have set for you.
Available for US, Texas, and Spanish speaking home buyers in paperback or for your Kindle, Nook, or IOS device.
Our buyer representation services are exclusive by market and price point; only some buyers are a fit for our services. Exclusive means that we won't represent competing buyers. If you're buying a home in the exact location and price point as an existing client, we'll add you to our queue for representation at a later date. Complete the form below, and we'll let you know ASAP if we can help. Don't worry…there's no hard sale, no aggressive follow-up, or annoying Realtor speak. Promise.
Suppose you attend an open house; or drive by home with a sign in the yard; or see a beautiful home listed for sale on Zillow.
You call the number on the yard sign or complete an online form to request more information from the listing agent. This agent was hired by the owners of the house to sell their property and to get them as much money as possible.
The listing agent offers to show you the house, and you schedule a showing. At the property, they walk you through the home, highlighting all the positive features and glossing over or outright not mentioning any negatives. Texas is a buyer beware state; that means it's up to you to uncover problems with the properties condition or valuation on your own.
You like the house but are not ready to commit, so the agent offers to show you some other homes that you might like. Here's where the trouble begins.
While looking at the first house, the agent represented the seller. Now they are showing you other agent's listings in which they would represent you as a buyer's agent, should you opt to buy one of those homes.
In the meantime, you've given them a clear picture of your purchasing power and your level of motivation. If you decide to buy the first house, (or any of their company's other listings), they have to turn you over to someone else in their office but would be legally obligated to tell their seller/client everything they know about you. And, from the seller's standpoint, the agent used their house as a source of buyer leads. The seller most likely shared all of their secrets with this agent, only to have that information used against them if both the buyer side and seller side of the transaction are handled in-house with the same broker.
It's a convoluted mess, it's unfair to both the seller and the buyer, and the only ones who win here are the Realtor and their broker.
The only way to avoid these types of conflicts is to work with a single agency, like HelpUBuy America.
Introducing HelpUBuy Mortgage.