Smart Home Buying
HelpUBuy America agents are first time homebuyer specialists. We'll walk you through all the complicated steps of the homebuying process.
get started
Points to Ponder
At best, buying a home is a complicated process. At worst, it can be an emotional and financial nightmare! Not only do you have to find the right house, you have to verify its condition, negotiate a good price and favorable terms, find a mortgage, take title, move in, all the while ensuring you are buying a home that you will be able to resell when the time comes. Here are some things to think about during the process.
Budget
How much can you comfortably afford and still have enough money to keep the lights on, fund your retirement, and put your kids through college?
Is the figure above based on one income or two?
What will happen if either you or your spouse loses your job?
Is the home you want available in your price range?
How much more will you have to spend to get everything you want?
What are the right compromises to make?
Property Condition
Have you received and reviewed all the relevant disclosures relating to the property?
Is there a foundation problem?
Has the home ever had a foundation repair?
Is there a warranty that is transferable?
How will a foundation repair affect the future value of the home?
How is the quality of the construction?
Is it a solid home built to last or is it a pig wearing lipstick?
Is the floor plan livable?
Can many different types of families live there?
Is there a lot of wasted space?
Is it energy efficient?
If the home needs updating, can you buy it cheaply enough to justify the expense?
Is the size and shape of the lot sufficient not only for your purposes, but for future buyers?
What repairs has the seller made?
If the home needs a new roof, for example, does the homeowner have the cash or equity in the home to make the repair before closing if the insurance company rejects the claim?
Sales Contracts & Addendum
Who writes the sales contract?
Do the terms of the contract favor the buyer or the seller?
Do you need a lawyer?
What contingencies do you need?
Possession
When do you get the keys?
When does the seller move out?
What if the seller leaves the house in bad condition?
What if the seller refuses to leave?
How do you take care of the house?
Do you need to file for exemptions?
Financing
Should you use a bank or a broker?
Is your lender giving you good advice?
Is your lender telling you the truth?
What is the best loan for you?
How do loans compare in upfront cost? Long-term cost? Closing costs?
Can your lender deliver what they promise?
Will your lender deliver or bait and switch at the last minute?
What do you do if your lender fails to perform?
What do you do if you don't qualify?
How do you get your earnest money back if you don't qualify?
What about your option fee?
What lender docs do you need to review in advance?
Do you need an appraisal?
What if the house doesn't appraise?
Neighborhood
Is the home you like in an area where home values are appreciating or depreciating?
Are there good schools in the area?
How is crime in the area?
Are the homes in the area owner occupied or tenant occupied?
How does the house fit into the neighborhood?
Is it over-improved?
Is it a smaller home surrounded by larger homes or vice versa?
Can the neighborhood support any improvements you make to the property?
Would lots of people like to live in that neighborhood or did you fall in love with a nice house in an undesirable neighborhood?
Price
Have you received and reviewed a CMA?
Is the home priced too high? Too low?
Has the home increased or decreased in value over the past several years?
What are the trends in the neighborhood?
Is this home in line with those trends?
If it is priced higher than the market, why?
If it is priced lower than the market, why?
How many times has the house changed hands?
What is the TAV? Too high?
Negotiations
Why is the home being sold?
When does the seller need to move and is there any flexibility in that date?
Is the seller under financial distress?
Is the home in pre-foreclosure? A short sale? Bank owned?
Are there any obvious repairs that need to be negotiated in advance of the inspection?
How much do you like this home?
How many other homes have you seen that suit your needs?
How soon do you need to move?
Do you have a lock that is going to expire?
Does the current homeowner have an FHA mortgage to pay off?
Is their loan assumable with qualifying?
How much is the seller's payoff?
How much equity does the seller have in the home?
Who is paying closing costs? Which ones?
Repairs
What repairs may your lender require?
What repairs may your insurance company require?
Is the house insurable?
When should you ask the seller to make the repair?
When should you ask for a repair allowance?
What if the seller refuses to make repairs?
How do you know if the seller completed the agreed-upon repairs?
Were the repairs completed by a qualified professional?
Are the repairs completed to your satisfaction?
What does the CLUE report show?
Closing
Which title company should be used?
Do you need a title policy and who pays for it?
Do you need a lawyer to review your loan docs?
Do you need a lawyer to attend closing?
What if your loan isn't ready on time?
What if the sale of your current house (if you own one) falls through?
Is the HUD statement accurate? Are you being overcharged? Undercharged?
Is there a survey you can use or do you need a new one?
What if the current survey is rejected by the title company?
What if there are liens against the property?
What if title contingencies can't be cleared?
"Finding out 'your agent' is actually representing the seller AFTER you've found the house you want to buy is a very bad thing!"
Frequently Asked Questions
Whether you're a first-time buyer or a repeat buyer who could use a refresher on how the home buying process works, here are some answers to the questions that come up most often. If you have questions that are not on the list, feel free to drop us a line!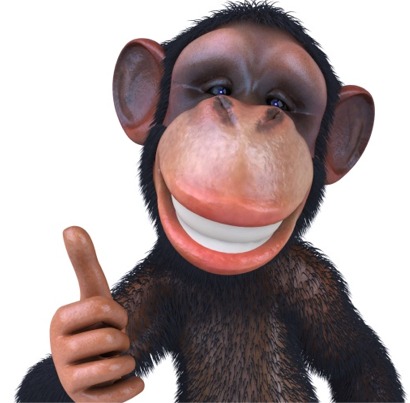 What is a Seller's Market
A seller's market occurs when there are more buyers than sellers. Inventory is low and buyers must compete for the best homes. Homes sell quickly with multiple offers at or above full price. A seller's market is a great time to be a seller!
What is a Buyer's Market
A buyer's market occurs when there are more sellers than buyers. There is a nice selection of good homes, and sellers will offer discounts and incentives to move their property. It's great to be a buyer in a buyer's market.

When is the right time to buy?
It's impossible to time the market and it's silly to try. Buyers who tried to wait out the current seller's market missed earning about 9% equity in 2017. The best time to buy is when:
1) You have a down payment
2) You have good credit
3) You have steady employment and 4) when you know you can stay in the home for at least 5 years

How can I win a bid against a competing offer?
Sellers are going to choose the most qualified buyer who offers them the most money, the fewest complications and the least amount of risk. Down payment matters. The buyer's lender matters. Contingencies, option fees, and closing/possession matter. Prepared buyers have a much higher chance of winning a house.
How much does buyer representation cost?
It's free. Real estate commissions are historically a seller's expense. Sellers hire a listing agent and agree to a commission long before the house is on the market. If they agree to pay 6% in commissions, for example, the seller's agent shares the 6% with the buyer's agent. If the buyer doesn't have an agent, the listing agent keeps the full 6%. That makes for a very happy listing agent, but an unrepresented and at-risk buyer.

What if I uncover a problem with the house?
We write our buyer's offers with several "out clauses" to protect you in case there is an unresolvable issue with the house, financing, or title. You'll have time to get the house inspected, shop for homeowner's insurance, and to finalize your financing before you risk more than a few hundred dollars.

"Ramzey is easy to work with. He knows the market, explains the process, and pays attention to the detail making sure the buyer pays only what he/ she needs to pay. I would highly recommend him to anyone."
"Stef was great to work with. From the very beginning, he was very personable, willing to share his past experiences, and willing to guide and teach a first-time buyer. I even brought in the extra challenge of having him work outside of his typical geographical area…Would definitely work with Stef again!"
"This is a repeat transaction with Alysse Musgrave who also helped us buy our primary residence. She is an excellent, hard working, exclusive buying agent whose experience from multiple buy-side transactions really shows. Alysse prepared well on all houses that we were interested in with important background information, for example, on previous foundation work sometimes even from a decade ago…I can highly recommend Alysse for both primary residence and investment property purchases."
Like What You See?
Your stress-free homebuying experience starts now! Simply complete the form below and the appropriate HelpUBuy agent will be in touch with you as soon as possible.